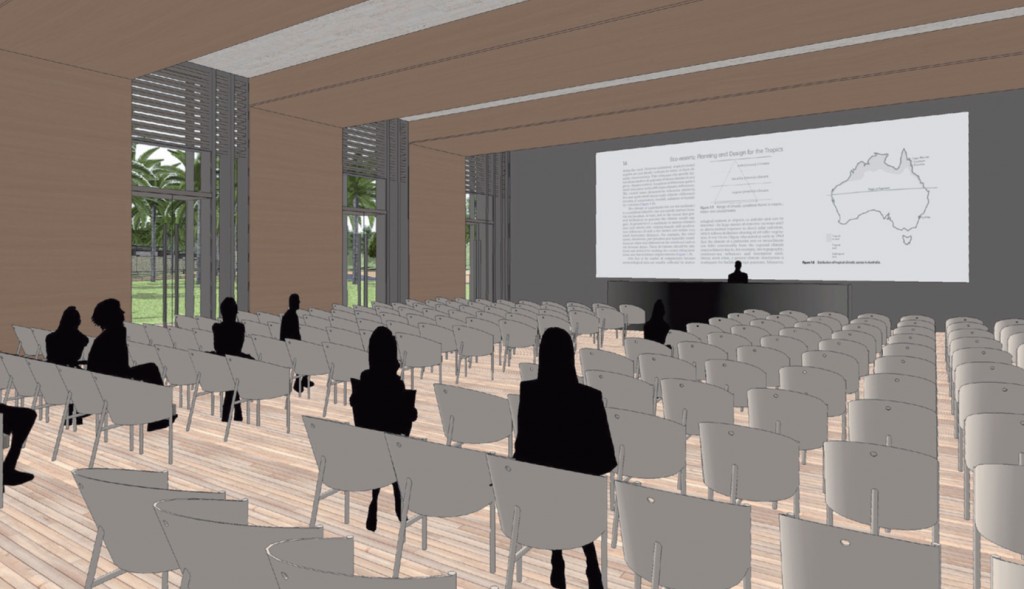 The colloquium building consists of a reception area and a 300-seat auditorium on the ground floor, together with a cafeteria on the ground floor looking out onto the river . The building is located along the pedestrian route. A  circulation area links the reception areas to the river cafeteria.
The reception areas and double-height conference hall are both linked to the outside of the peristyle, meaning that the conference hall can be used in association with the river cafeteria terrace. The building's sea façade is partly glazed and offers views out across the surrounding landscape. The hall itself does not use terraced seating, allowing it to be used for various uses. A movable room divider means that the space can be divided into two smaller rooms.
The ground floor consists of:
– The general reception area, a reception desk, and a staff area
– A 300-seat auditorium
– A private VIP room
– A cafeteria, together with a kitchen and storage areas;
– Sanitary spaces.