Browsing articles in "Achitectural design"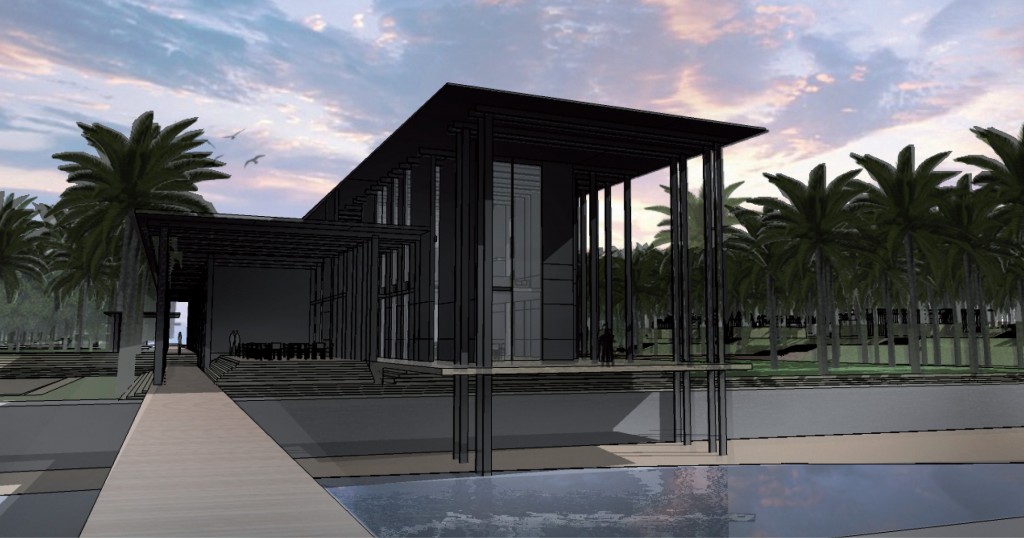 On the right-hand side of the river on the dyke there is an elegant colonnade constructed out of grey-brown concrete. The height of the surrounding trees, this seems to emerge out of the surrounding vegetation and to disappear back into it.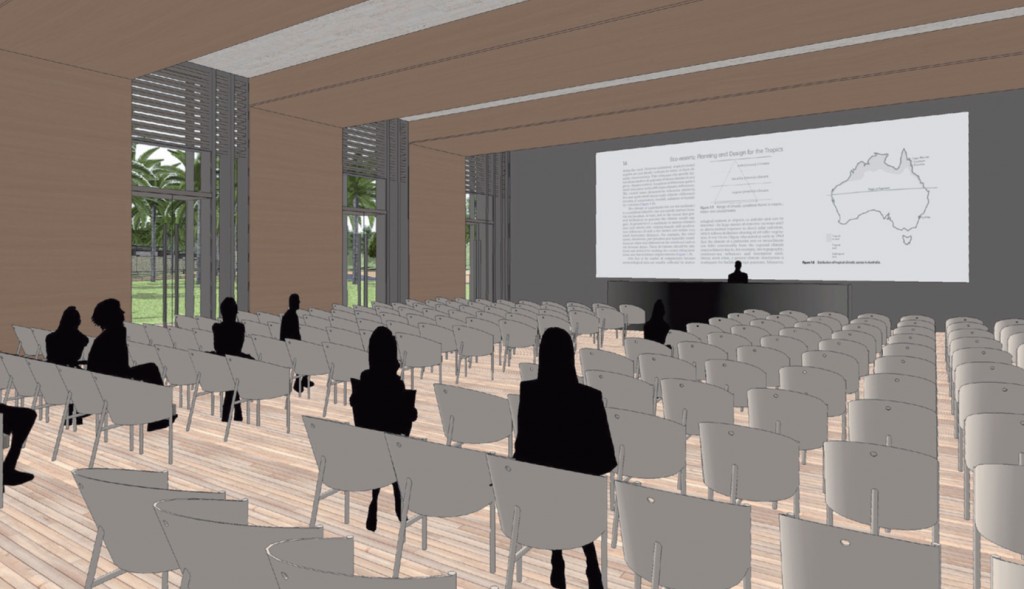 The colloquium building consists of a reception area and a 300-seat auditorium on the ground floor, together with a cafeteria on the ground floor looking out onto the river . The building is located along the pedestrian route. A  circulation area links the reception areas to the river cafeteria. Read more >>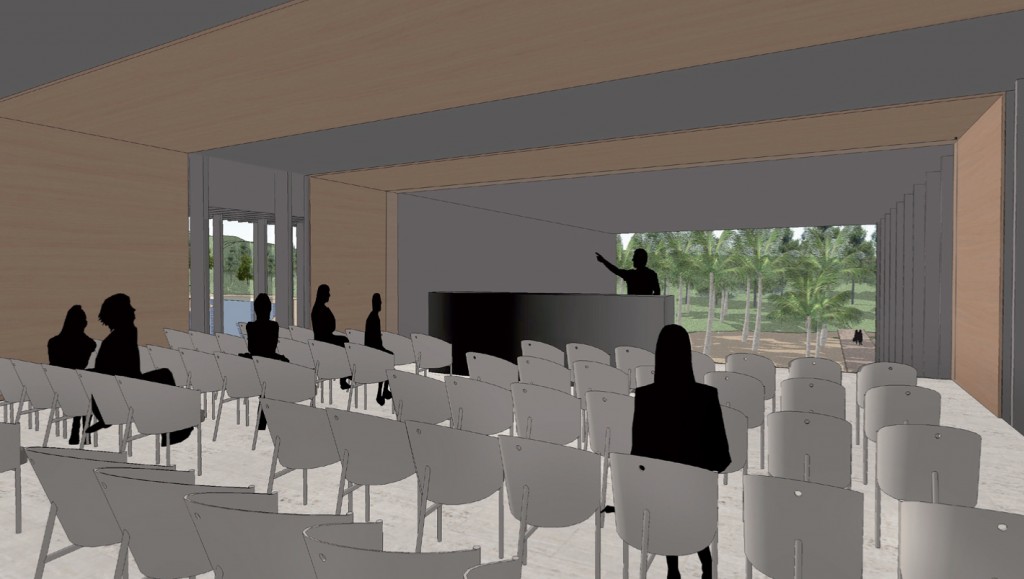 Stairs agive access to the conference hall above directly from the entrance hall. This looks out onto the surrounding landscape and is protected from the sun by the covering of the vertical framework making up the structure of the façade. Two meeting rooms are located next to the conference hall. Read more >>
The Cogitum, small structures supported on piles, are spread out over the southern side of the site among the shrimp ponds and rice fields. Largely open onto the surrounding landscape, these structures are designed to serve as meditation spaces built in the heart of the natural environment.  Read more >>

The bungalows use the same architectural vocabulary as the peristyle building (foundations in stone taken from the site and harbour timber and an elegant superstructure in concrete and double terraced roof), and they are placed in groups of two along the pedestrian paths that follow the curves of the dune. Read more >>

The restaurant is located on the ridge of the dune and looks out over the sea.
Consisting of a single level beneath a large angled roof of traditional design, it is made up of three spaces that open up progressively to the surrounding landscape. The first of these spaces, largely closed off, hosts the kitchen. The second, glazed on three sides, is protected from the sun by the dense framework of the concrete structure and houses the air-conditioned restaurant. The third is completely open to the outside, including to the sky through a stripped-down roof structure, and hosts the outdoor restaurant.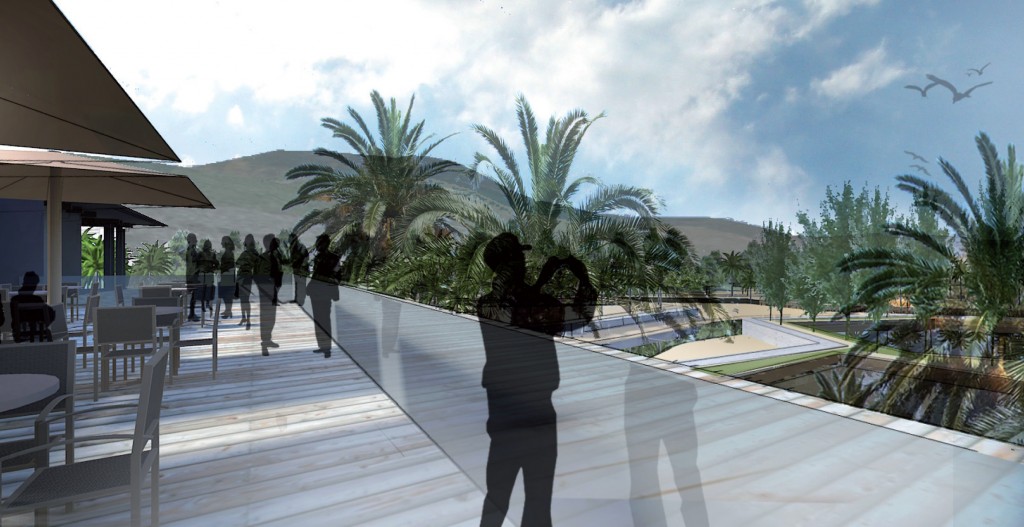 Main stairs gives access to the terrace level on the roof, which hosts a cafeteria that looks out in all directions across the site. Part of the cafeteria, protected by the large peristyle at the end of the building, looks out across the sea above the tops of the coconut palms.
The terrace consists of:
– A cafeteria with bar and storage areas.