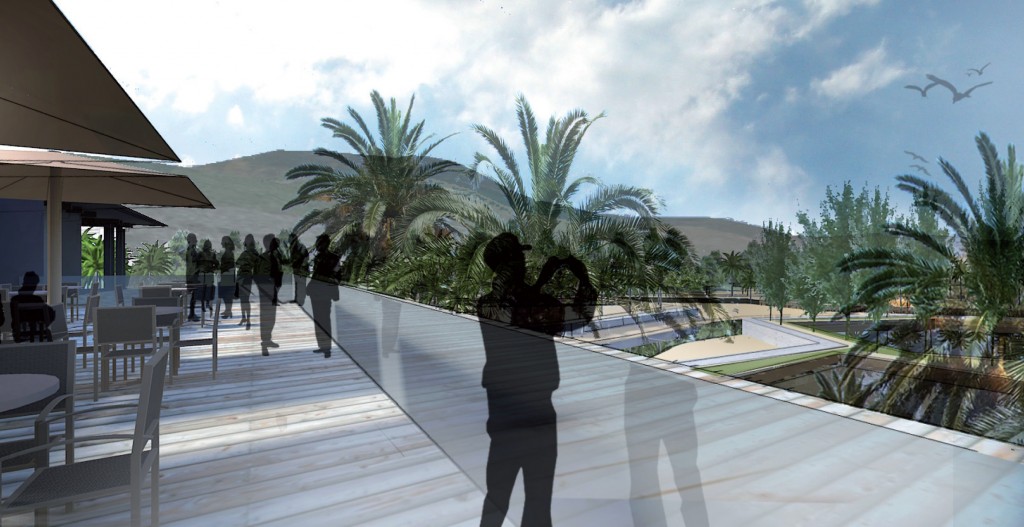 Main stairs gives access to the terrace level on the roof, which hosts a cafeteria that looks out in all directions across the site. Part of the cafeteria, protected by the large peristyle at the end of the building, looks out across the sea above the tops of the coconut palms.
The terrace consists of:
– A cafeteria with bar and storage areas.